service
We can provide the expertise, advice and support to meet the demands of industry and work as a partner to provide the right solution – on time, every time
Quality
Quality of product and service is of prime importance to the continuing expansion of SMP. A Quality System which fully addresses the requirements of World
Reliability
Operating in an area where technology moves rapidly, we continually update the product portfolio to ensure we meet the demands of an ever changing market place
Silent & Stylish
Our all appliance comes with a beautiful design that show style in life and all are wobble free too.
Inovation
Innovative approach used in our all products makes them work flawlessly without any hazels.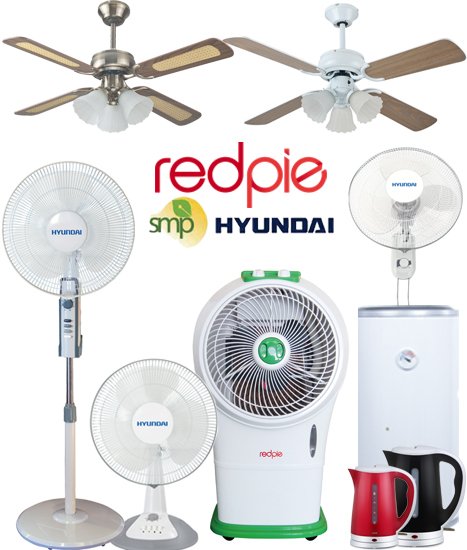 Weather Proof
5 molded UV Resistant products are made extremely resistant to all weather conditions
5-Star Support
all of our products comes with after sales support & a life time warranty so feel free to contact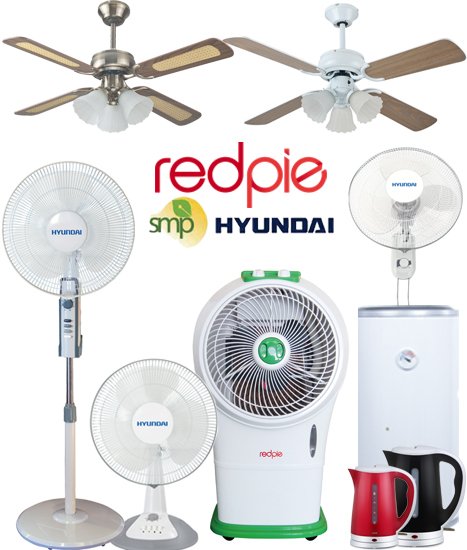 global leader in home appliances
SMP Hyundai develops and maintains technical standards for various appliances to provide uniform, repeatable procedures for measuring specific product characteristics and performance features. SMP Hyundai is the single voice providing the home appliance industry and its customers leadership, advocacy and a forum for action — developing and implementing credible solutions for public policy, standards and business decisions. The value story of SMP Hyundai continues to reach more and more consumers worldwide.  Through a combination of enhanced product performance and global growth, the immeasurable improvements in quality of life, convenience, safety, and environmental quality will continue and expand. SMP Hyundai is committed to further improvements and enhancements in these products.
Know more
What Our Clients Say
"I have been 100% happy with the outcome!! SMP Hyundai was exceptional when they serviced my fan. I called coustmer support he was patient to explain each step in the process!! i quickly recived the support i needed."
"we purchased a water kettle and its Easy to fill under the tap. It has a large opening Water level is clearly visible. There's a window on both sides Measurement markings are distinct and easy to read."
"I am very satisified with the quality of the Ceiling fan and Electric kettle that i purchased. It is more than a year that we purchased the same and we found that it was working with the same efficiency."
Latest from Our Products;Our Lovely creation
All

Box fans

Ceiling fans

Decorative fans

Evaporative Air Coolers

Exhaust fans

Fans

Kettle

Kitchen Appliance

Standing fans

Table fans

Wall fans
We are available Worldwide
The International face of the SMP Hyundai is expressed via its subsidiaries, its representative offices and a large network of distributors, who enable SMP Hyundai to offer appliances  all around the world. China, India, Chile, Peru, Dubai, Australia, New Zealand
Contact us
Hong Kong
301 Kamon Building, 176A Queen's Road, Central Hong Kong
T: (852) 9386 3758
E: sales@smp-hyundai.com
www.smp-hyundai.com
Peru
Av. Pedro Venturo 218. Int. 246.
Santiago de Surco Lima-Peru
Contact: Mr Gustavo Raez
T: (511) 2684287
M: (51) 964238491
E: peru@smp-hyundai.com
China
Room 1110, Kerry Center
No. 2008 Renmin South Road, Luohu,
Shenzhen, China
T: 86-755 33118226
F: 86-755-26050265
India
C-83 Ashok Vihar, Alwar-301001
Rajasthan, India
Toll Free No: 18002704344
E: sales@smp-hyundai.com
www.smp-hyundai.com
Australia
10/1, Bradley Place Liberty Grove,
NSW-2138 Sydney, Australia
Contact: Mr Manmohan Sharma
T: (61) 4 08612118
E: manmohan@smp-hyundai.com
Chile
Mac-lver 484 of 54 Santiago Centro.
Santiago, Chile
Contact: Mr Rajat Sharma
T: (56)-2-6339213
E: rajat@smp-hyundai.com
New Zealand
280 Great South Road, Green Lane
Aucland 1051
New Zealand
Contact: Mr Manmohan Sharma
E: smpnz@smp-hyundai.com